With Szabina Somogyi | Positive Psychology Coach, Business Owner
"From my perspective, concepts – Leadership, Mission, and Culture – are connected in a way that the mission should be defined by the leaders and infiltrated into the culture of the company. In addition, the leaders should be open to feedback from the employees and accept recommendations to shape the culture and the mission, giving space for co-creation and open communication."
…….
Everything is connected by the set meanings among all of these people within an organisation. Since everything has ties to the net of different people, some of us become the people-pleasers, along the way. A people pleaser is typically someone everyone considers helpful and kind. Those people are more than willing to step in when there is a need for help for anybody. Sometimes without knowing it, we end up in the social power games by placing ourselves on a pedestal or below others.
This is a part of our society's game, called socialization. Here we have different social roles, professions, and assumed responsibilities of them. Unfortunately, due to the urban society style of "fast living", we become socked in our social avatars and tend to forget self-care. Pushed emotions down, at some point, burst and we end up with a ruined reputation, connections, or self-image. An event of detachment from the environment feels like we got out of a social game. We can start to feel isolated, alone, and depressed.
These circumstances are valid, especially in a very competitive environment, such as business. Strange, but sometimes people believe that they are AI robots and work as machines only with their minds by compressing their emotions deep inside. There is a very common expression: "This is just business, nothing personal". In this case, suppressed emotions have become very dangerous not only for an employee but for the whole company. As I mentioned before – everything is connected and we all react to our environment's movements. So, just imagine, that this employee with compressed emotions inside is the head of the business. What how the leadership of this person will look like then? Just wondering…
In the meantime, let's review with our podcast guest the core concepts within a business, which can become "personal in business".
RE-THINK THE CORE OF THE BUSINESS ORGANISATION
Along with our guest Szabina, we invite you to explore the meaning of concepts such as Leadership, mission, and culture in order to view the core of a business organization from another angle this time. So, jump into her train of thought and read further:
"I believe rethinking the word leadership is very important because in the past there was an expectation that Leaders needed to represent perfection, and flawlessness at all times. I believe this is detrimental because where mistakes need to be feared, creativity and innovation suffer.
People who are lost are drawn to the illusion of perfection, but the truth is that it is not relatable, nor real. Authoritarian style without humanity and emotional intelligence do not create a real connection or strong fundament. Fear can be of course a motivator, but what is lacking is genuine emotional loyalty. I have noticed a while ago as an employee, that surely I can get things done because I fear the employer but if I like, respect, and trust the employer, I will happily go the extra mile and be more willing to stay.
The Mission of a certain organisation or company is not necessarily expressed explicitly but when it is, it gives a beautiful direction and guideline to all the parties. Usually, most people need more motivation than money, a feeling of purpose can be really uplifting. I believe that in the past profit was the central motivation. While it is still central today, I see a shift in most organisations where the Mission is more inclusive of environmental considerations, wellbeing, purpose, and sustainability too (ideally).
Referring to culture, I believe that the Mission cascades down and affects the culture of a company too. I define company culture as a set of written or unwritten rules, norms, customs, beliefs, and behaviours that is unique to the company, and whoever joins is affected by it. Why do I think this should be rethought? In the past decades, I believe the company cultures were very hierarchy based and did not give much space for individual self-expression nor well-being, or mental health awareness. I believe these concepts are becoming more and more influential and part of the culture of organisations that I personally celebrate. In addition, the respect for work-life balance is also something that should be examined as part of the business culture."
SZABINA'S MEANINGS OF CONCEPTS
VALUES ASSESSMENT – identifying and evaluating what is important for the client to know their Why. 
NON-JUDGEMENTAL ENVIRONMENT -a safe space provided at the coaching sessions where the client can feel at ease and explore their own internal and external world without the fear of criticism. 
AUTHENTICITY – the freedom to allow and express thoughts, feelings, and behaviours honestly in congruence with one's inner world. 
THE GUEST OF THE PODCAST #BIZ_CULTURE
"Psychology has been part of my life from an early age in several ways. Exploring human behaviour, discovering the reasons behind different ways of being, acting, thinking, and feeling are my passion." These words belong to the guest of our next episode at #Biz_Culture PODCAST – Szabina Somogyi.
The Positive Psychology Coach and the Business Owner Szabina Somogyi from Conscious Power Coaching, believe in a holistic view where our mind and body work as an interactive system aiming for a healthy balance. As a recovered "people-pleaser", today she is working closely with people facing the same behaviour patterns and helping them to empower themselves and flourish in all aspects of their lives.
Having a background in Hungarian culture and socialization experience within British culture, – Szabina has definitely a multidimensional approach toward communication and self-presentation in a business.
Do you follow cynical stereotypes about positive psychology? Well… we assure you – our guest will twist your brain to another side!
Click the link below to listen by yourself:
---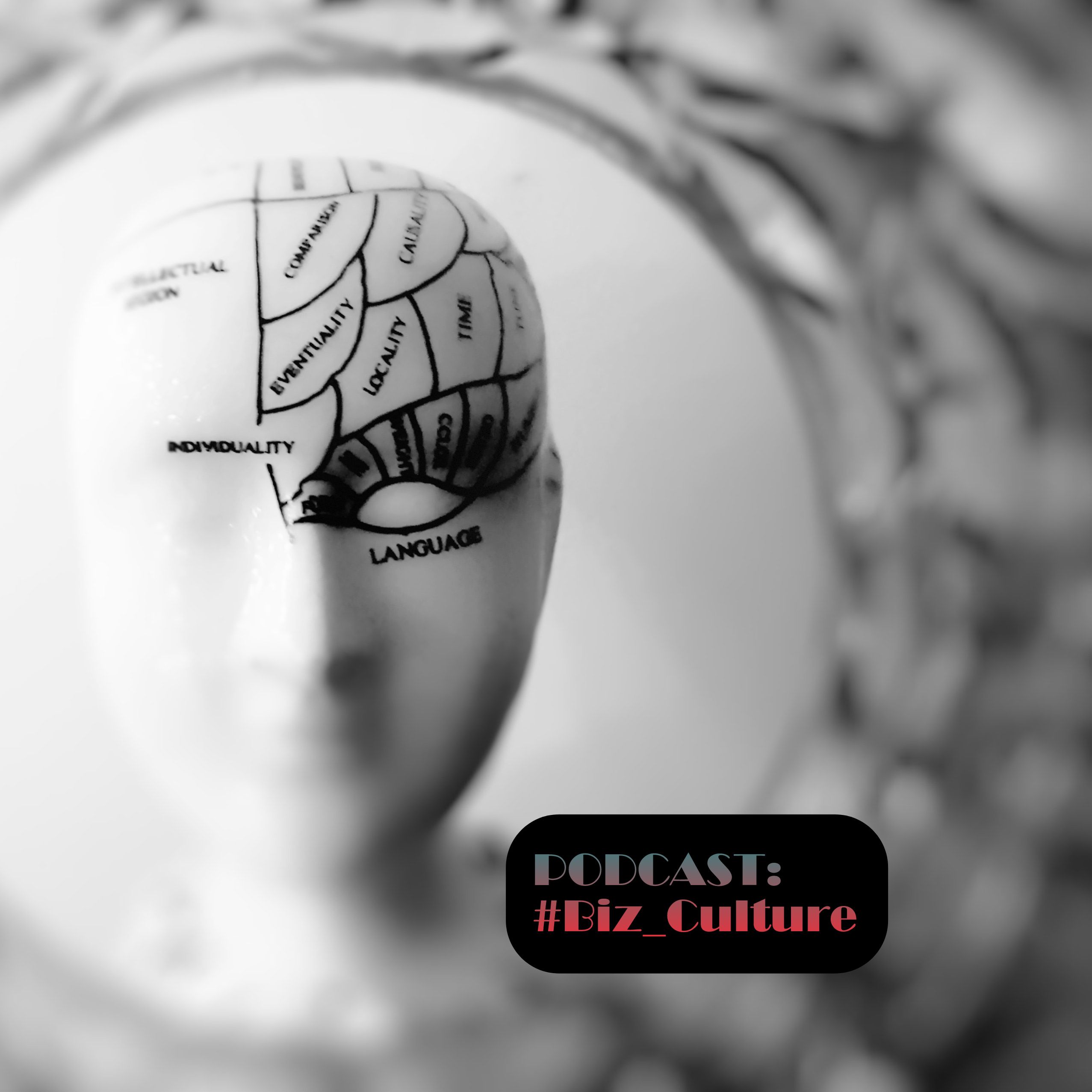 #13 PODCAST #Biz_Culture | The psychology behind people-pleasing by Szabina Somogyi
–
#Biz_Culture